Microplastics Barrier Wervershoof – April 2019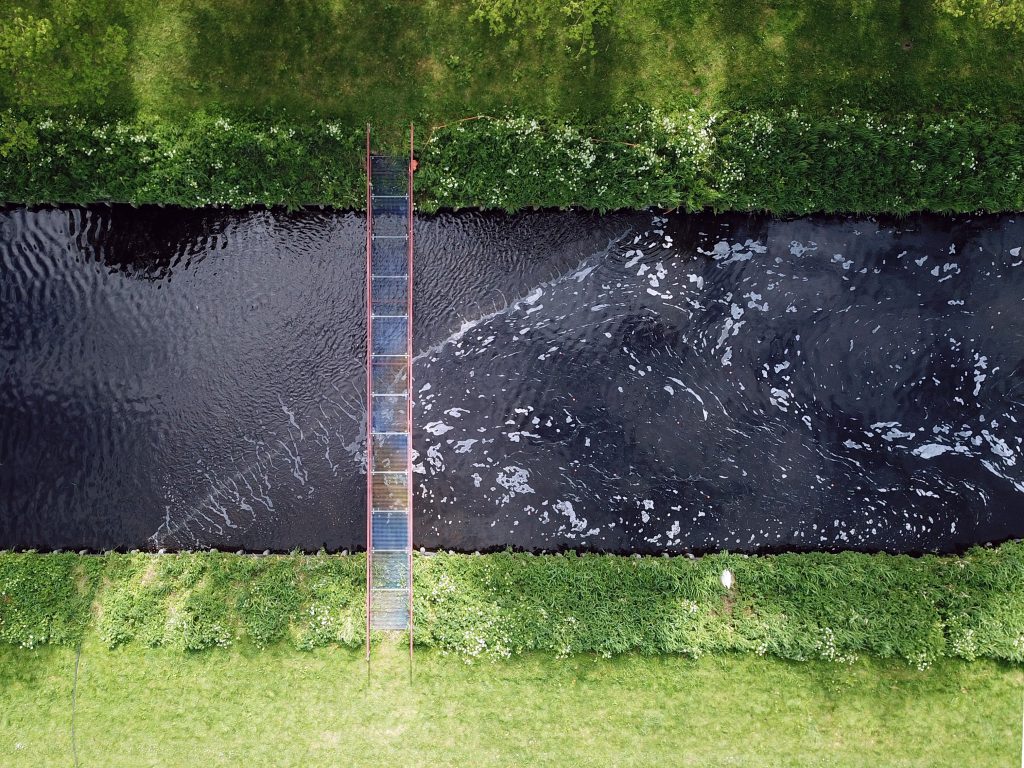 There is currently research being performed in Wervershoof, in order to define whether the Bubble Barrier has an effect on microplastics of 0.02 to 0.5 millimetres. We do this in collaboration with drinking water company PWN, water board Hoogheemraadschap Hollands Noorderkwartier, and water research companies KWR and HWL. With this research we want to further develop the possibilities of our Bubble Barrier in order to increase its impact.
Full-scale pilot IJssel - November 2017
The first full scale Bubble Barrier of 200 meters was implemented the Dutch river IJssel, a major distributary of the river Rhine. During the four weeks of testing, the Bubble Barrier was confronted with wind, heavy rains, hail and rapid changes in the water level. Despite these challenging conditions, our Bubble Barrier did not disappoint us: 82-89% of the organic test material was caught. Besides that, actual pieces of plastic debris up to 1 meter big were caught as well.
Pilot Deltares - May 2017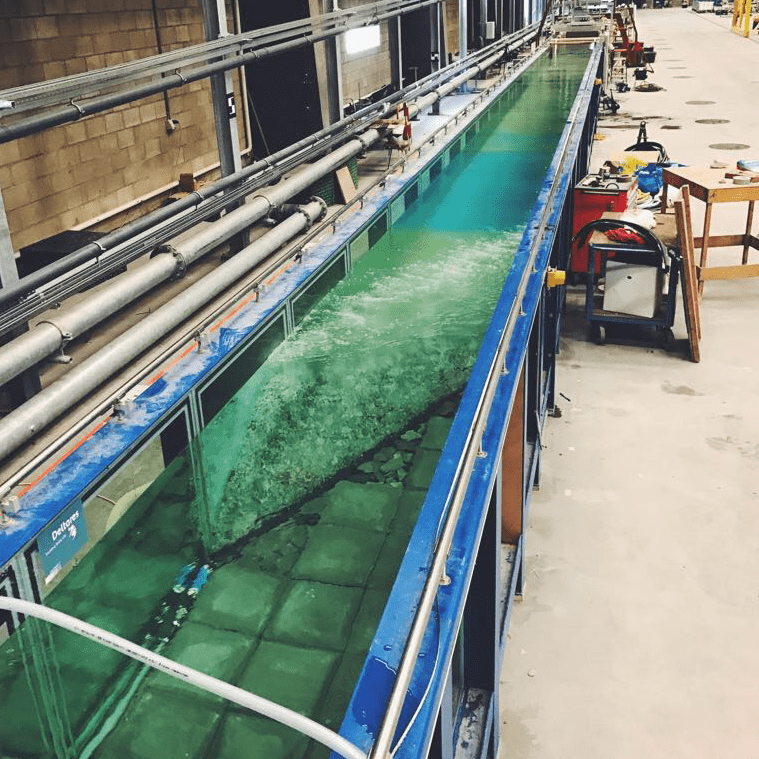 In 2016, The Great Bubble Barrier had won the Plastic Free River Makathon competition, organised by the Dutch national water authority Rijkswaterstaat. This price enabled The Great Bubble Barrier to test optimise the Bubble Barrier at the international test facility of Deltares at the campus of TU Delft, during a period of four weeks. The collected data were used to scale up the design for a Bubble Barrier of 200 meters in the Dutch river IJssel.
Proof of Concept Berlin - February 2017
In February 2017, the proof of concept in Berlin demonstrated that plastic debris can be caught by a Bubble Barrier. The tests were performed with specific plastic test objects, but the Bubble Barrier also caught actual plastic pollution from the Nordgraben. The evaluation of this material showed that the Bubble Barrier can catch larger pieces of plastic, as well as visible microplastic of 1-5 millimetre.
Curious about our developments?
We'll keep you up-to-date through social media and our mailings.
Stay up-to-date
Subscribe to our mailing >